5 ways to save money on air travel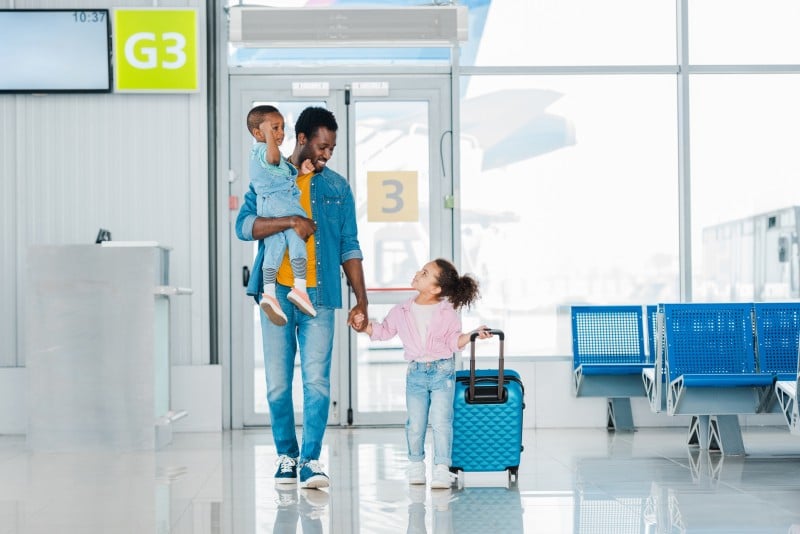 IIf your vacation plans involve air travel, it can easily get very expensive. In addition to comparing prices on sites like Expedia, Priceline, and Travelocity, there are things you can do to save money on airfares. Based on my own experiences as well as conversations with other parents, I've put together a list of some favorite money-saving tips.
1. Be flexible
If you are flexible with your departure and return dates, you can save a lot of money. Flights are generally cheaper on weekdays than on weekends. Consider pulling the kids out of school a day or two before the school holidays start, if that helps you find a lower airfare.
2. Book early, last minute and sign up for offers
You can also save money by booking your tickets months in advance; the ideal is 2-3 months before your departure date. Take advantage of last minute deals or sign up for deals including airfare, hotel and/or car rental.
3. Prepare your hand luggage
Airlines can charge a hefty fee for each additional suitcase you bring on board (usually $50-75), and they usually only allow one suitcase per passenger. To avoid these additional fees, ask each family member over the age of 8 to bring a carry-on bag (bags are too difficult for young children to maneuver). It will also encourage children to think carefully about what to pack on the trip.
4. Pack your favorite movies and snacks
International flights usually offer free entertainment like movies and games. But this is not always the case on domestic flights. To avoid spending money on entertainment, have kids load their favorite movies and games onto cell phones and/or tablets. The same goes for snacks; kids get hungry and snacks on board can be very expensive, so bring their favorites with you.
5. Use credit cards with Air Miles
If you have credit cards, sign up for rewards programs that let you earn points every time you pay for a plane ticket or shop online. Many rewards programs don't require you to use a credit card – just use their card when shopping.
Biography: Tanni Haas, Ph.D. is a professor in the Department of Arts, Sciences, and Communication Disorders at City University of New York – Brooklyn College.
---