A Broader Fiscal Perspective on Build Back Better Act | Opinion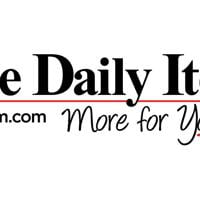 The Congressional Budget Office (CBO) projected last March that, under then-current laws, the federal budget deficit would total 5.7% of gross domestic product (GDP) in 2031 and 13.3% in 2051. The average for the past 50 years was 3.3 percent. Due to projected deficits, the federal debt held by the public will reach 107% of GDP in 2031, surpassing its all-time high, and will accelerate thereafter to reach 202% by 2051. This despite the expiry in 2025 of most of the individual tax cuts in the 2017 tax bill. The main causes are increased spending on Social Security and on Medicare and other health care programs, amplified by the increased interest payments as debt increases. Spending on Social Security and Medicare is expected to grow faster than the size of the economy due to an aging population and rising health care costs per person.
Large federal budget deficits and rising federal debt as a percentage of GDP are dampening national income by reducing funds available for business investment and increasing foreign borrowing. A growing debt burden could also increase the risk of a fiscal crisis in which interest rates rise sharply as lenders demand higher interest rates. If instead the government created money to finance ever-increasing deficits, the result would be hyperinflation. Either way, a severe economic downturn could result.
To avoid an ever-increasing debt burden and to avoid substantial cuts in Social Security, Medicare and other health care benefits, tax increases are needed. Social Security trust funds are expected to run out and not be able to pay planned benefits in 2034. Benefits would be cut by more than 20%, imposing severe hardship on many older people. For trust funds to remain solvent over the next 75 years, an immediate and permanent increase in payroll taxes of 3.4 percentage points to 15.8% would be required. Tax increases to fully fund Medicare and other health care programs in the future are even greater.
This outlook on the federal budget highlights a flaw in the Build Back Better Act, passed by the US House of Representatives in November. To advance worthwhile goals, this legislation contains many provisions, including an expanded refundable child tax credit, support for child care, funding for pre-kindergarten education, paid family leave, expanded health care benefits and measures to combat climate change, among others. Most spending over the next 10 years would be funded by tax increases on corporations and high-income individuals. The default is that the expanded child tax credit would expire after one year and the kindergarten and child care provisions after six years. The CBO estimates that making these three initiatives permanent would more than double Build Back Better Act spending, compounding the long-term fiscal problem.
The Build Back Better Act has stalled in the US Senate. In light of the federal budget problem, the following approach is proposed as an alternative:
n To reduce child poverty, fund a permanent refundable child tax credit, early education and child care assistance by increasing taxes on corporations and high income earners. Reduce costs by tightening eligibility requirements.
n Make Social Security solvent by removing the ceiling on income subject to payroll tax and raising the full retirement age.
n Fund climate change measures with a carbon tax combined with rebates to individuals to cover higher energy costs.
n Pay new and existing federal health care benefits with sufficient cost savings and income taxes.
Elected officials must judge whether new initiatives are worth the additional tax burden, but it would be irresponsible not to adequately fund existing, widely supported programs.
Greg Krohn is Emeritus Professor of Economics at Bucknell University.