Katy Knox, President of Bank of America Private Bank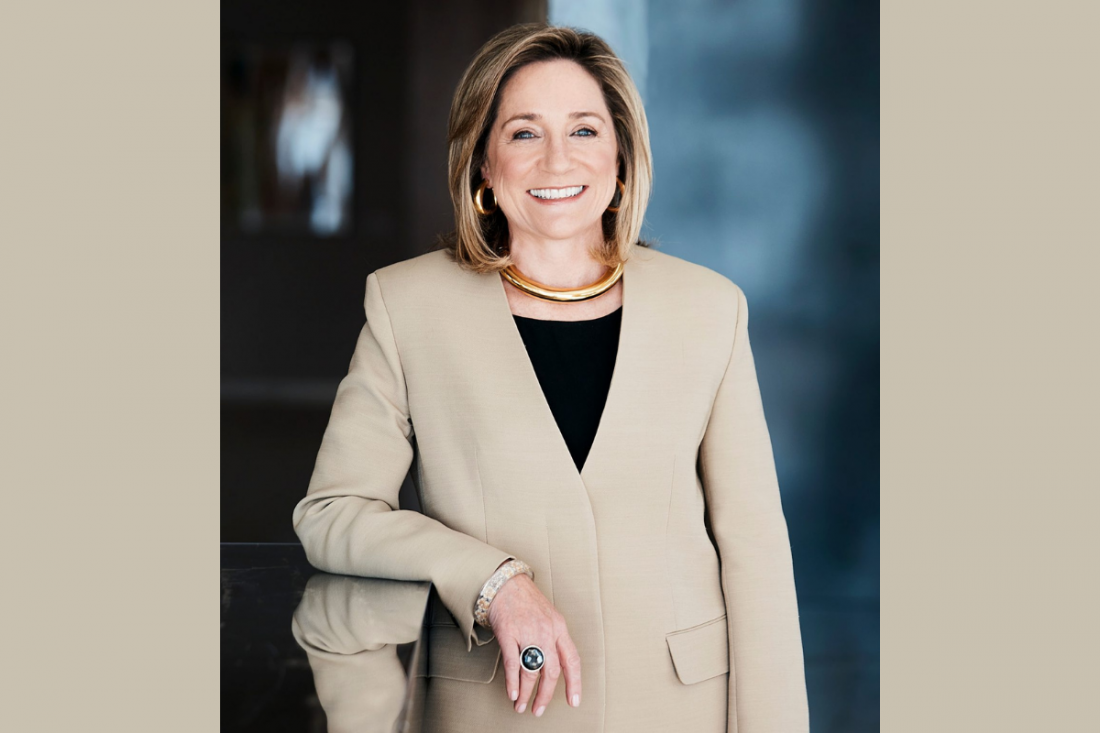 Founded on CEO Brian Moynihan's "one company" strategy, Bank of America Private Bank leverages the power of the prestigious Bank of America brand as one of the world's leading financial institutions. He helps ultra-high net worth individuals and families, business owners and institutions grow, preserve and share their wealth, create a legacy and achieve unique goals. Private Banking takes a tailored approach to providing specialized services and expertise, delivering boutique-style private banking that leverages Bank of America's global resources.
For more than 200 years, Private Banking has served its clients with dedicated teams that offer personalized solutions in wealth structuring, fiduciary and estate planning and philanthropy, combined with leading investment capabilities and to a full range of sophisticated banking and lending solutions. The firm also offers specialist capabilities in the areas of artistic services, sustainable investing, business ownership and succession planning, and specialist asset management.
When Katy Knox took over as president in late fall 2018, she found herself right in the middle of private banking's branding transition. "My first priority was to make sure we could leverage the broader Bank of America brand, which is obviously a very powerful brand," she told CEO Magazine.
The journey took time and "a hundred days" of planning, Katy says, but in hindsight it was a transformative move that has positioned the bank strongly. "It was a huge opportunity not only for growth, but also for further integration within the company," she points out.
"The rebranding has really simplified the way our retail banking teammates work with us. And, at the same time, it was a great opportunity to generate a lot of internal growth.
I am so proud of our team. They did such a good job. It's the people who make it happen every day.
Not so long ago, Bank of America relied on external recruits to fill positions within the company. However, in recent times, the bank has shifted gears, developing its team members internally. Katy believes this transition has been significant and continues to play a key role in the bank's continued success.
"It all starts with the people," she says. "There has been a change in the growth of our talents and their passage through. If you look at my leadership team, for example, I have individuals who come from each of Bank of America's eight lines of business. This internal mobility is a big challenge for us.
It's a long-term approach, because talent development doesn't happen overnight. But the investment is worth its weight in gold and something Katy is passionate about. "Cultivating talent isn't something you can just pull out of nowhere," she says. "It's really about developing the next generation, which is why I spend so much time with young Private Banking professionals."
Katy knows that without the best talent, Private Banking's efforts would be in vain. "It's definitely a team approach, making sure we have the right expertise around our clients," she reveals. "And that can be from an investment management perspective with our portfolio managers, escrow agents, or lending specialists helping to deliver extensive lending capabilities across private banking."
"Our wealth strategists are also a major asset. You don't often see this with our competitors. We provide the full financial picture to our clients; being able to have all of that expertise in our team, delivering it locally through an advisor – that's really the foundation of our model.
Bank of America's wealth continuum represents a whopping US$4.3 trillion in client balances between The Private Bank, Merrill and the company's Consumer Investments business. "Our customers have access to all the features of Bank of America, which are provided by our team; a team that is relentlessly focused on the customer," she shares.
This customer-centric strategy has seen the bank invest heavily in technology to curate a specialized high-tech, high-quality offering built around customer preferences. "When you focus on the customer and their needs, and meet those needs with such high standards, as private banking does, that's a huge competitive advantage," she says. "Everything we do is done through the lens of the customer – how can we improve the customer experience? Because we aim for excellence in Private Banking.
During the COVID-19 pandemic, Private Banking has only strengthened its relationship with its clients. "The pandemic has caused many of our clients to reflect on what is most important in their lives and to reassess their priorities and their legacy. This is driving demand for both wealth planning and trust and estate planning – and has led to more frequent client engagement and more meaningful conversations with clients.
"Our wealth strategists, who are experts in wealth and estate planning, have been busier than ever – they held over 12,000 planning sessions with clients last year – that's an increase of 30 % over 2020, in addition to the 60% increase over 2018. through 2020. Additionally, we have seen clients contribute 25% more to trust accounts in the last 12 months than over the previous two years.
"As our customers prepared for the future, they were also very focused on increasing their philanthropic giving. And not just leaving a legacy, but living that legacy and involving their whole family too. It gave us a great opportunity to focus on the next generation and their priorities.
We provide the full financial picture to our clients; being able to have all of that expertise in our team, providing it locally through an advisor – that's really the basis of our model.
Bank of America research and business data show that affluent donors have given more over the past two years. Donors who donate to nonprofits from their Bank of America Charitable Gift Fund — the company's donor-driven fund — increased charitable grant volume in 2021 by 72% over 2019. During this period, the private bank's advisors and team of 200 professionals focused on its philanthropic solutions have worked alongside its clients, supporting their priorities through the firm's philanthropic capabilities and expertise .
"Philanthropy has been a whole family approach," shares Katy. "It has sparked tremendous engagement and expansion of our existing relationships."
There is no doubt that Private Banking's top talent team is vital to the organization. In parallel, its digital assistant Erica, an artificial intelligence platform that facilitates online banking for customers, is the perfect complement. "Usage of Erica has exploded during the pandemic," she confirms. "And Zelle, our fast, secure and easy peer-to-peer payment system, has also seen incredible growth. Today, a record 85% of customers are actively using Private Bank's online or mobile capabilities and from Bank of America. This shows how much people trust our platform.
In 2015, Private Banking had around 300 advisors. In 2020, that number hit 500. And over the next three years, Katy says he's aiming to hit the 600 mark. And that can only be accomplished with strong operating practices and a focus on operational excellence.
"I am so proud of our team. They did such a good job. It's the people who make it happen every day.
"Sotheby's and Bank of America have enjoyed a productive partnership for more than two decades. With the increased intersection between art and finance, and many complementary strategies, our partnership can continue to grow stronger and grow in many ways. – Nina del Rio, Vice President, Consulting, Museums, Companies, Individuals, Sotheby's
Sponsored by: Ren
Ren, the leading philanthropic solutions platform, continues to partner with leading institutions to help grow the global philanthropic economy through a powerful combination of robust technologies and highly regarded services.
Read more
---